The Wolflings guild...
The Wolflings Guild is like a big family.
Wolves fight best in packs, but can be
quite effective singly also. The Wolflings
commitment to eachother is strong enough
to die for. Special dedications out to the
lateness of the creator Syurealikai, may he
rest in peace.



---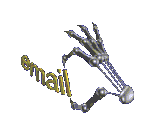 Back to the main page.